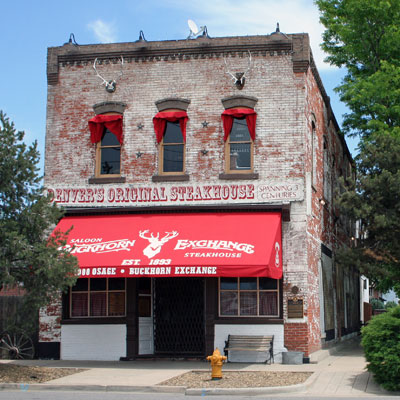 The oldest restaurant in Denver , it great steaks. It's a real restaurant (www.buckhorn.com) and the location of Hank and Roxie's first date.
Description
Edit
"I saw that the décor consisted largely of dead animal heads but somehow it seemed cozy, romantic and elegant at the same time." - Ashley, Kristen (2011-03-04). Rock Chick Redemption (Kindle Location 1702).
Ad blocker interference detected!
Wikia is a free-to-use site that makes money from advertising. We have a modified experience for viewers using ad blockers

Wikia is not accessible if you've made further modifications. Remove the custom ad blocker rule(s) and the page will load as expected.